Last post reviewing the year. This one will have LOTS of pictures! It's been a busy end of the year!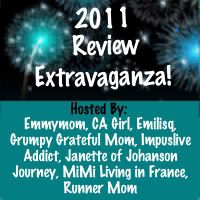 OCTOBER 2011
Aubry's class had a zoo field trip...I went along and took a few pictures.
Fall Festival! Aubry was in the parade on the cheer float and Ashlyn sang in the K-3 Program:
The girls had fun trick-or-treating...I painted their faces before we left:
Oh and I turned THIRTY. :P
NOVEMBER 2011
Pictures of us on Thanksgiving:
DECEMBER 2011
I finally graduated with my BGS in Criminal Justice, Psychology, and Sociology!
We had a great Christmas...it was spread out over several days.
We made cookies inspired by things I found on pinterest:
We went to Exploration Place during winter break:
And then Genghis Grill and a late night movie on Christmas Eve!